Malaysian Society of Atherosclerosis (MSA)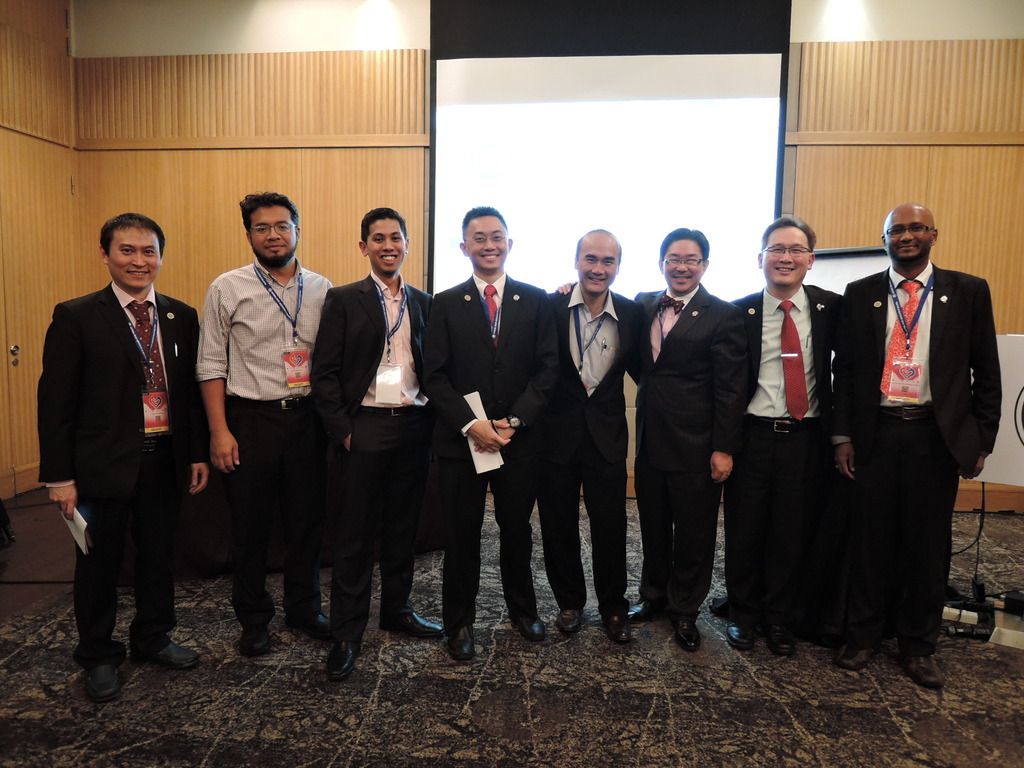 OFFICE BEARERS FOR TERM 2017-2019
Chairperson:
Dr Sazzli Shahlan Kasim, FNHAM

Committee Members:
Dr Abdul Rashid Abdul Rahman, FNHAM
Dr Alan Fong Yean Yip, FNHAM
Dr Choo Gim Hooi, FNHAM
Dr Chua Seng Keong, FNHAM
Dr Mohd Rahal Yusoff
Dr Tiang Soon Wee, FNHAM
Background
Atherosclerosis is a chronic vascular disease which affects multiple organs including the heart, brain, kidneys and peripheral vessels. The Ministry of Health Malaysia has recognized this as a number one killer disease in our country. To tackle this real threat posed by atherosclerosis, many countries have established their respective national atherosclerosis societies. In fact, there are also regional associations (eg. Asian Pacific Society of Atherosclerosis and Vascular Disease, International Atherosclerosis Society).
The National Heart Association of Malaysia felt that it's about time we set-up a Malaysian society and have elected Dato' Dr Khoo Kah Lin as the Protem Chairman to establish this new subsociety. Atherosclerosis is a multi-disciplinary condition which not only involves cardiologists, but also the neurologists, endocrinologists, pathologists and family physicians. On 13 April 2013 the inaugural meeting of the Malaysian Society of Atherosclerosis was held at Le Meridien Kuala Lumpur where the Protem Committee were elected to chart the future of this subsociety.
MSA Activities (2015-2017):
NHAM ASM 2016: NHAM-MSA "Look but don't touch", 9 April 2016, Hilton Kuala Lumpur
Sesi Perbincangan Internal Expert Consultation Berkaitan Hasil Penyelidikan Minyak Sawit dan Kesihatan, Ministry of Health, Putrajaya, 7 April 2016
GP Update, 18 October 2015, Desa Park City
International Palm Oil Congress and Exhibition: A Nutrition Forum on Palm Oil and Health: Healthy Living with Palm Oil, 8 October 2015, Kuala Lumpur Convention Centre
NHAM ASM 2015: NHAM-MSA Symposium, 10 April 2015, Hilton Kuala Lumpur
For further enquiries with regards to MSA / event endorsement, please contact secretariat at +603 4023 1500 or email to secretariat@malaysianheart.org